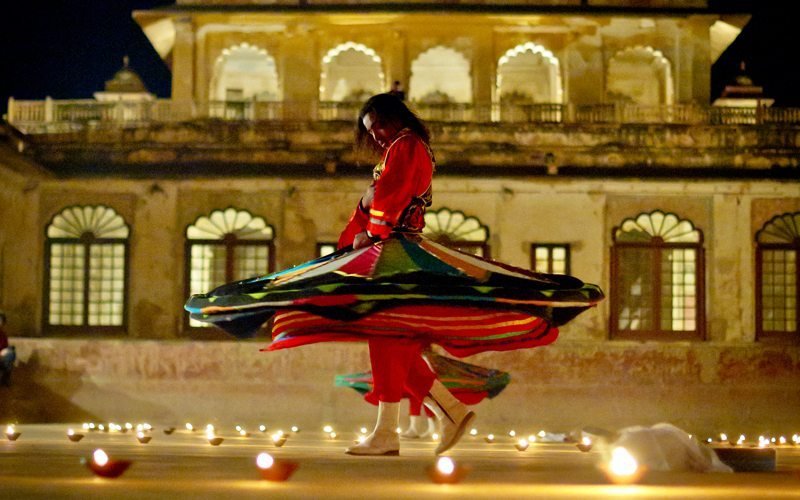 You Must Not Miss the World Sufi Spirit Festival 2016
When: 22nd – 24th February in Nagaur ,
26th – 27th February in Jodhpur
Where: Nagaur and Jodhpur, Rajasthan
World Sufi Spirit Festival welcomes Sufi artists from India and across the globe to showcase their most sacred traditions at Nagaur and Jodhpur, in Rajasthan. The festival is highly acknowledged as it features some of the rare talents at their best. Also, Rajasthan hosting this cultural extravaganza will present the plethora of its rich cultural heritage, making it an unforgettable experience!
The festival has artists coming from Iran, Egypt, China, Mongolia, Pakistan, India, and many more places. This spiritual festival takes us off to a journey of soulful music and brings us to the crossroads, where Indian heritage meets those of the world across.
The events will take place in Mehrangarh Fort and Ahhichatragarh Fort in Jodhpur and Nagaur, respectively. The programme will encompass Sufi concerts, mehfils, Sufi lectures, yoga, qawalis, children musicians' workshop, and lot more…
Festival Venue and Reservation
---
The festival is going to be held from 22nd-24th February at Mehrangarh Fort in Jodhpur, Rajasthan. This will be followed by performances on 25th – 27th February at Ahhichatragarh Fort in Nagaur, Rajasthan.
Bookings can be made online. Tickets will also be on sale at the venue.
Note: Children under 5 years of age are discouraged from attending the festival.
How to reach the festival venue
---
Nagaur does not have an airport and the nearest airport is in Jodhpur, 136 kms from the venue. One can board a bus to reach Ahhichatragarh Fort which is 0.5 kms from the city centre. Regular buses are in operation and there is a well connected railway line also in Nagaur.
A flight can be taken to Jodhpur airport in order to reach Mehrangarh Fort. The Fort is connected with all nearby places through wide networks of roads. The venue is 15 min from Jodhpur Railway Station. Taxis, auto-rickshaws, Rajasthan state buses and tongas form the local transport of the city and all of them are easily available.
Via – Journeymart